Recently our colleague Estêvão Valadão has released a new tool for the Arch Linux user community, called vABS (Versioned Arch Build System). It's meant to be a supplement to the ABS and aims to help Arch Linux users to compile and install old version of some softwares. Before understanding vABS and...
In April this year Linux Foundation announced a video contest to celebrate the 20th anniversary of the operating system GNU/Linux. According to the Foundation, the video should "celebrate Linux while demonstrating the impact of the operating system on computing, business and/or culture over the...
Many may disagree, but the nowadays games simply aren't as good as those from yesteryear. Yes, I am "old", I played in 8-bit consoles, used 5 ¼ floppy to store data, ARJ to unpack it and MS-DOS as operating system. Maybe that's why I feel comfortable int the terminal "environment". Many of you...
I was wondering how to describe this great presentation, by Richard T. Saunders. Just found this sentence: This is one of those lectures that open your mind. One of the most mysterious thing in Python is the pickle module. He is able to serialize almost any object in Python and, symmetrically,...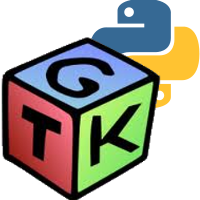 Daniel G. Siegel made it again. He made 2 new great screencast tutorials about PyGI, this time showing how to code a simple calculator and a nice guitar tuner. Again, all those videos are available at Daniel Vimeo's profile:
Resurrecting the blog series about Python and Udisks, today I'm going to talk about how to get some more informations about the devices using properties.
After a long hiatus, I recapture to this series of posts that I was enjoying to write. To this return more exciting I've chosen one of the most incredible and difficult presentations from PyCon 2011 Atlanta: How To Write Obfuscated Python. This lecture was given by Johnny Healey Obfuscated code is...
A couple of months ago I talked about PyGTK being deprecated and substituted by PyGI (Python GObject Introspection). In that same post I mentioned that as soon as I put my hands on PyGI I would write some tutorials. Well, since many things have happened I haven't found enough time to write about...
We've seen how to connect to DBus and UDisks, then how to check some UDisks daemon settings and informations and how to query for devices. All of this isn't so "usable" if you don't know when a new device is connected to your PC. Of course that you could periodically poll for new devices, but this...