Empathy is receiving a new and beautiful icon. Since the first release Empathy was using the Telepathy logo as an icon.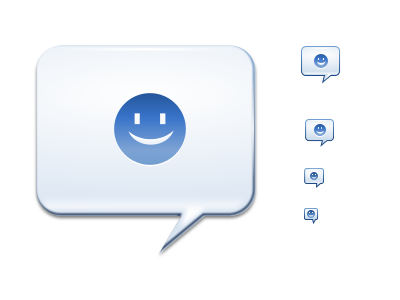 According to this Bug Report, the old icon suffers from different problems like:
doesn't make it clear what Empathy does;
Uses body parts which is against

GNOME

's Icon Guidelines;
Implies that Empathy is Telepathy, which is a lie.
I kind of agree about it but I really liked the old icon. But if Gnome Guidelines says to change, we change. I strongly recommend to red the Bug Report in witch the new icon was proposed, there are a lot of nice other icons there beyond some cross-reference like, the Telepahty icon resembles this Pulp Fiction scene at 1min and 38sec. Now look this: